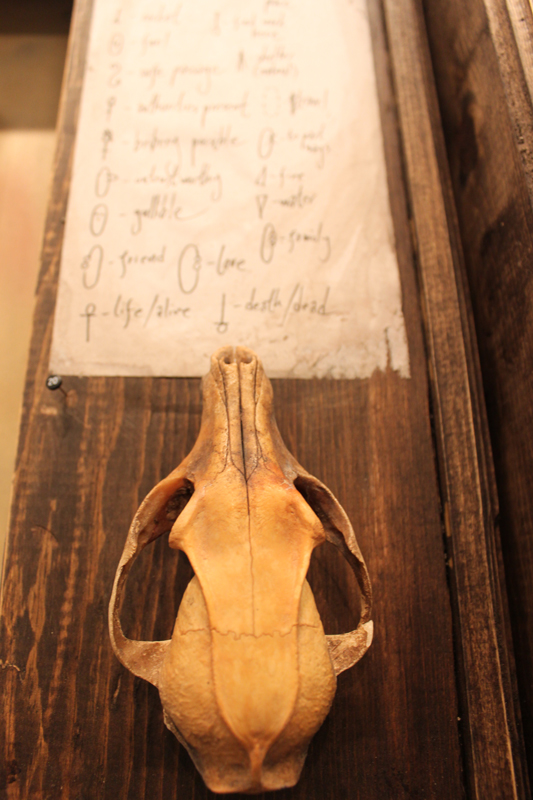 Apothecary
"Apothecary" is an art installation and narrative about the legacy of an outer colony space apothecary obsessed with Old-Earth, and also about the persistence of ritual, the space immigrant diaspora, and the obsessive nature of archiving and collecting. Visitors are invited to explore the cabinet installation, discovering and unraveling the story of Theodore Lee, a recently deceased space apothecary.
Installed at Stranger Factory in Albuquerque, NM in March 2017.
Letters from Earth
A short epistolary story about the relationship between Theodore Lee and his daughter was also scattered through the installation.
A Cabinet of Curiosities
In this narrative, Theodore Lee's daughter's has come into possession of all her estranged father's work, after traveling to the outer colonies for the first time in her adult life.
The installation was designed as a museum display of some of Theodore Lee's cabinet of curiosities.