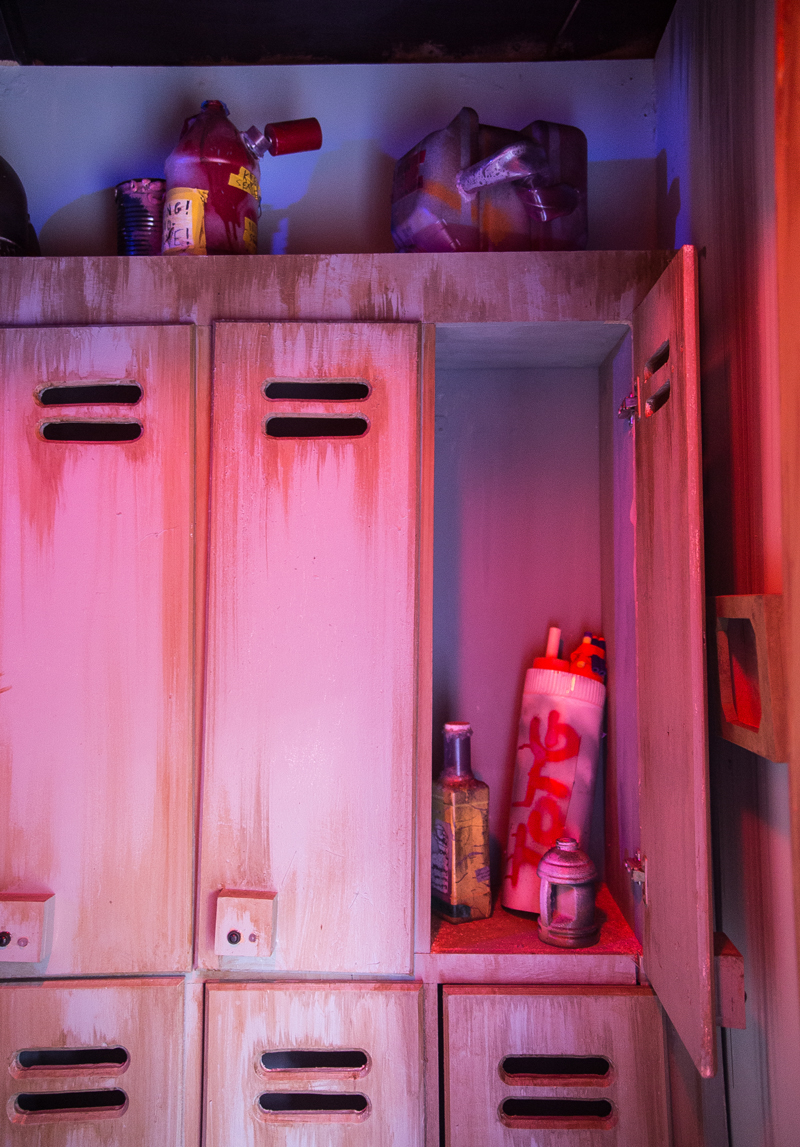 Built in collaboration with Beam Camp in New Hampshire, Salvage Station No. 8 is a large scale interactive installation about a space salvage station that explores collaborative storytelling in the outer colonies of space.
The build process for this installation involved collaborating with over 100+ people, 90 of which were children, to develop the characters and universe that populate the universe of the installation. This included some children gaining fluency in an invented language(Space Hobo Code), creative prop design and fabrication, and some of the most ridiculous and amazing space stories and characters in the world.
Collaborative Worldbuilding
Our community board provided an simple opportunity for campers to interact with and contribute to the universe we built together.
Learning Prop Fabrication
All props were built by children, who learned skills such as life casting, and resin and plaster molding and casting. Modified "alien specimen" life casts allowed the campers to put their personal touches on the installation.