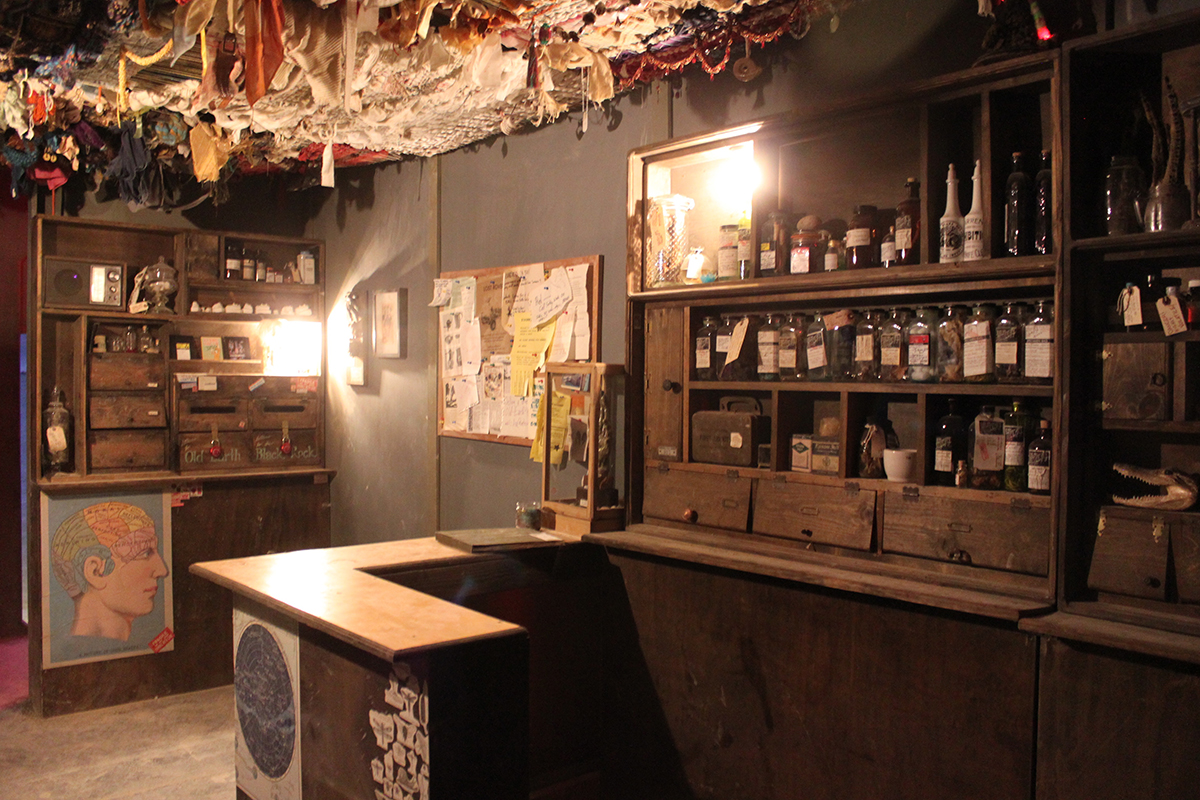 The Last Apothecary
The Last Apothecary is an exploration-based story installation about the life of an outer colony apothecary. It is a narrative about an outer colony space apothecary obsessed with Old-Earth, and also about the persistence of ritual, the space immigrant diaspora, and the obsessive nature of archiving and collecting.
More about the site, including the build process and crew, can be found on our project blog at lastapothecary.com.
The (Alien) Hand of Glory
Handsculpted and casted, the six fingered Hand of Glory became a focal point of the installation and an important narrative element.
Collaborative Worldbuilding
New project contributors were eased into participating in the worldbuilding by filling out the hundreds of custom labels we used in the Apothecary.
Cabinets
All cabinets were handbuilt by Three Eyed Rat crew(formerly the Black Rock Civilian Defense Corps).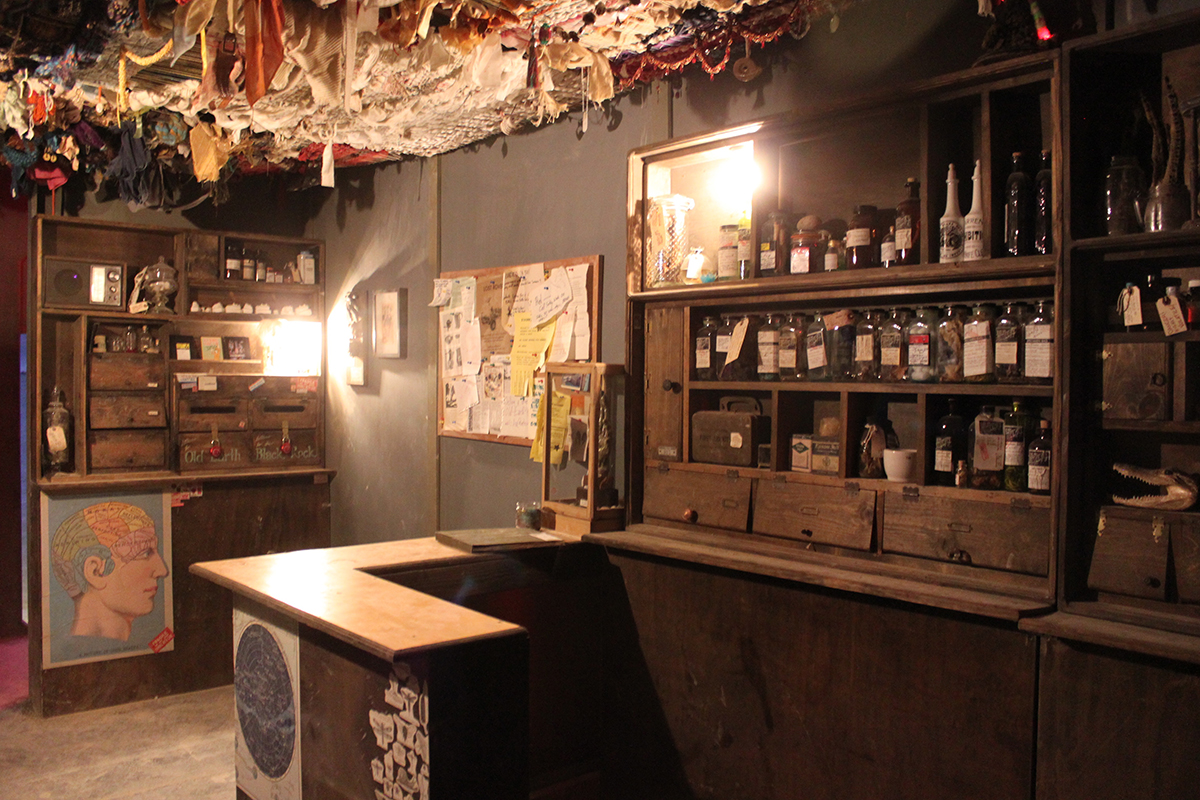 The Counter
An experiment in creating visual cues for improvisation and play, the counter became a place where complete strangers to the Apothecary would fall into roleplaying the Apothecary and his staff.
Space Hobo Code
A language invented for use throughout the narrative, based on Depression era Hobo Codes. Several crew members have this tattooed on themselves.